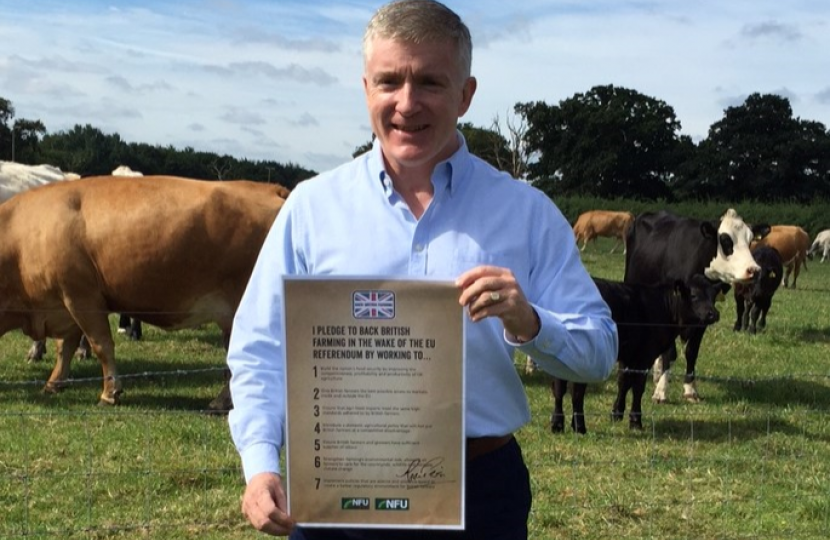 Mark Prisk, the Conservative candidate for Hertford & Stortford, has pledged to back British farmers, including farmers, growers and food producers in East Herts.
"Our farmers and food producers provide quality food and they deserve our support. I want to see a competitive and productive British food and farming sector. As we leave the EU we need to establish clear principles for our future farming and countryside."
Mark set out six key principles for future British farming including:
Strengthening our national food security, by improving the competitiveness, profitability and productivity of UK agriculture.
Giving British farmers the best possible access to markets abroad and encouraging exports
Ensuring that food imports meet the same high standards here in the UK
Implementing policies which are science and evidence-based
Ensuring that farmers and growers can access sufficient supplies of labour.
Strengthening farming's environmental role in caring for the countryside and wildlife.