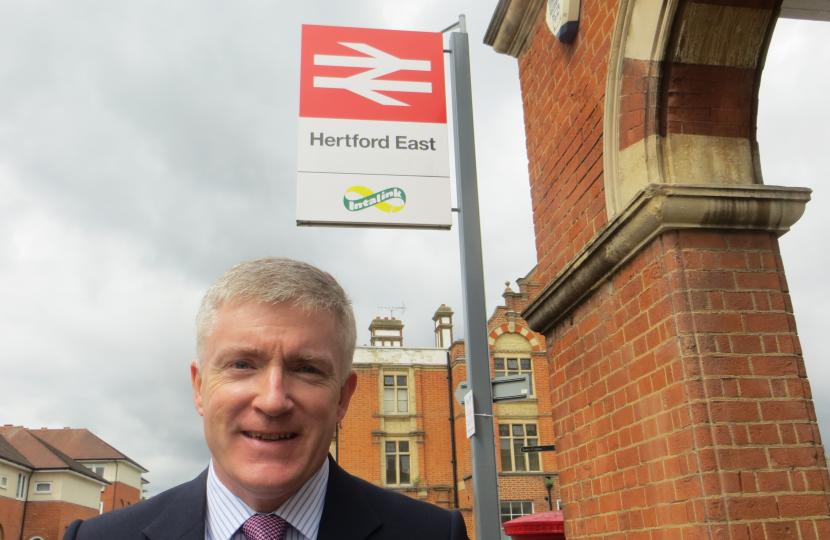 Mark Prisk, the Conservative candidate for Hertford & Stortford has announced a five point plan to help commuters in the constituency.
The plan would help improve the quality of the service, improve reliability and make compensation easier and fairer for when things go wrong.
Mark's plan builds on his work whilst he was the MP. The five key actions are:
Better compensation from Greater Anglia for commuters, so they can claim after 15 minutes delay, like Govia GTR passengers.
New trains for all. Ensure Greater Anglia deliver new and longer trains across the whole network.
Replace the Govia GTR mega franchise with a rail company focused on the Great Northern line, including Hertford Loop.
Continue to oppose plans for replacing the rail service northwards from Hertford North to Stevenage, with a bus service.
Double the track capacity into London and get Crossrail 2 to reach Hertfordshire.